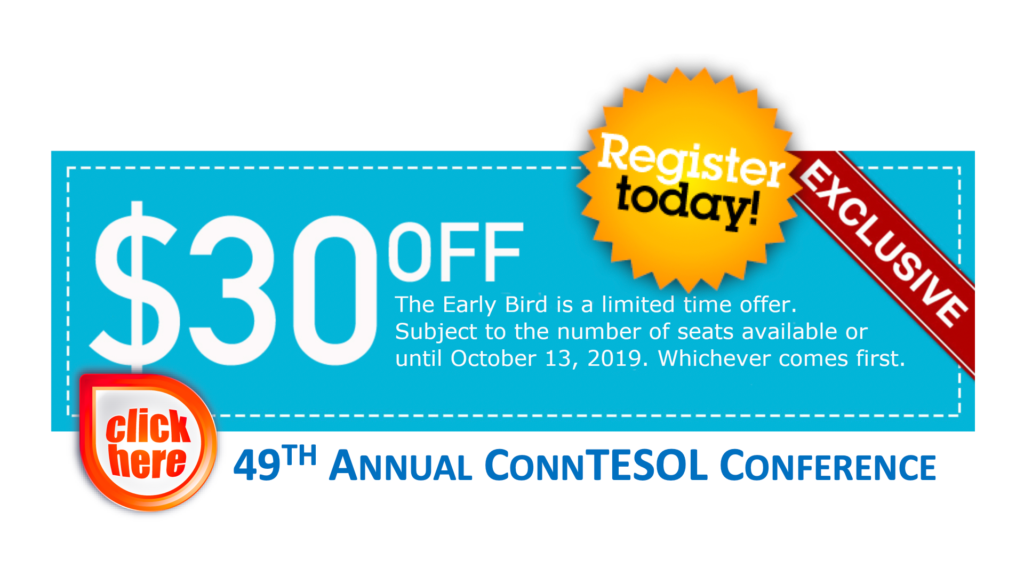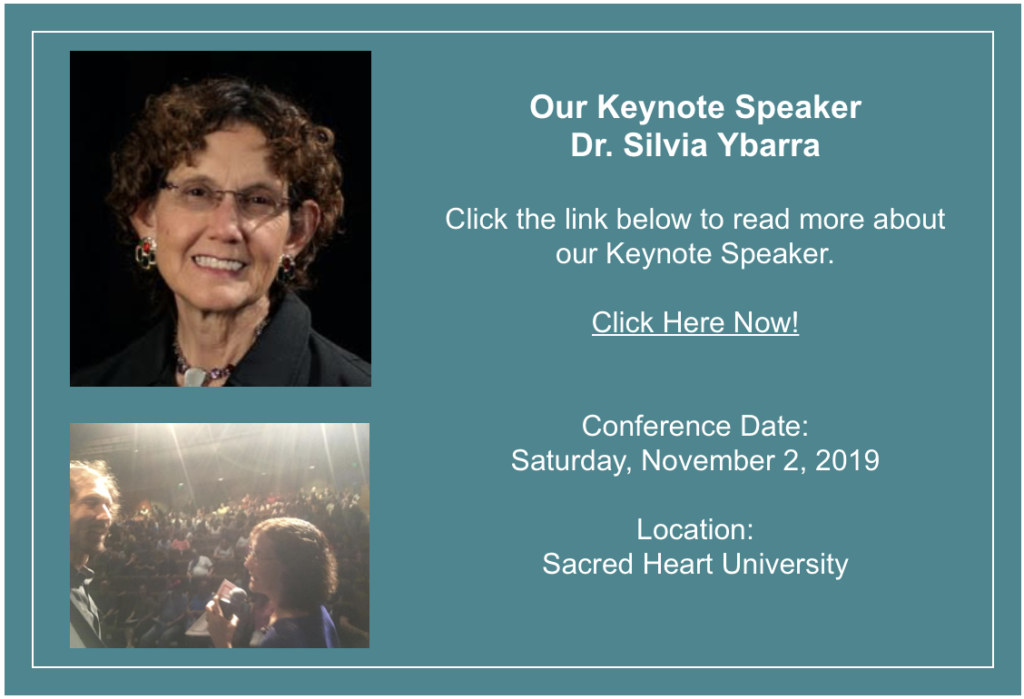 Call for proposals extended!
ConnTESOL is extending our deadline for call for proposals. Please share with colleagues and any other talented professionals in your network. Teachers have so much to learn from each other…please help us learn from you and your colleagues!
Please share with colleagues and friends our link for proposals:http://survey.constantcontact.com/survey/a07egdryu7fjwjcxzen/start

ConnTESOL 2019 Call for Proposals is now available! The 49th Annual ConnTESOL Conference: When: Saturday, November 2, 201 Where: Sacred Heart University Submit your proposal.
---

---
2019 Scholarships
DEADLINE EXTENDED
The deadline for accepting scholarship applications has been extended to June 30!
Please share the news widely with colleagues and students. We're looking forward to being able to assist students with their college costs.
THANK YOU!
---
2019 Scholarships Are Here!
ConnTESOL is pleased to announce the opening of applications for 2019 High School and Adult Scholarship Awards!
The purpose of these awards is to encourage English Language Learners to expand their horizons, define their dreams and attend college. Please encourage any worthy students to apply. If you have more than one applicant, please feel free to make copies of the enclosed packet. Be advised that ONLY the requested documentation will be reviewed.
The deadline for receiving completed applications will be April 30, 2019. It is our hope that the winners, their families, and teachers will be able to attend the award ceremony at our fall conference. The money will be available upon receipt of the student's proof of enrollment for the spring 2020 semester. Winning essays will be published in ConnTESOL's newsletter and on our website.
---
---
---
ConnTESOL is a 501(c)(3) non-profit organization dedicated exclusively for the following educational purposes: to promote scholarship, to disseminate information, and to strengthen at all levels of instruction and research the teaching of English to Speakers of Other Languages.
Please consider a tax deductible donation to support our cause. ConnTESOL has been supporting teachers and students for over 48 years. Click below to submit your donation. We thank you.
---

---
ConnTESOL Scholarship Applications Now Available!
ConnTESOL is pleased to announce that we are again able to offer scholarships for both adult and high school students planning on attending college.
All applicants must complete the application form as well as provide additional documents. The application deadline is April 30, 2018. Please click on the photo below for additional information and applications.
---
ConnTESOL Conference 2017
Thanks to all who attended, presented, and shared products. We very much appreciate all the hard work and professionalism that went into your efforts!