ConnTESOL Conference: Saturday, October 14, 2017
Sheraton Hartford South, 100 Capital Blvd, Rocky Hill, CT 06067
Our ConnTESOL Conference is a forum for exchanging information to help our students acquire English Language Proficiency. We welcome innovative presentations from teachers, program administrators, facilitators, and any others who are involved with immigrant, refugee, bilingual or English Learner student populations.
---
ConnTESOL Member Spotlight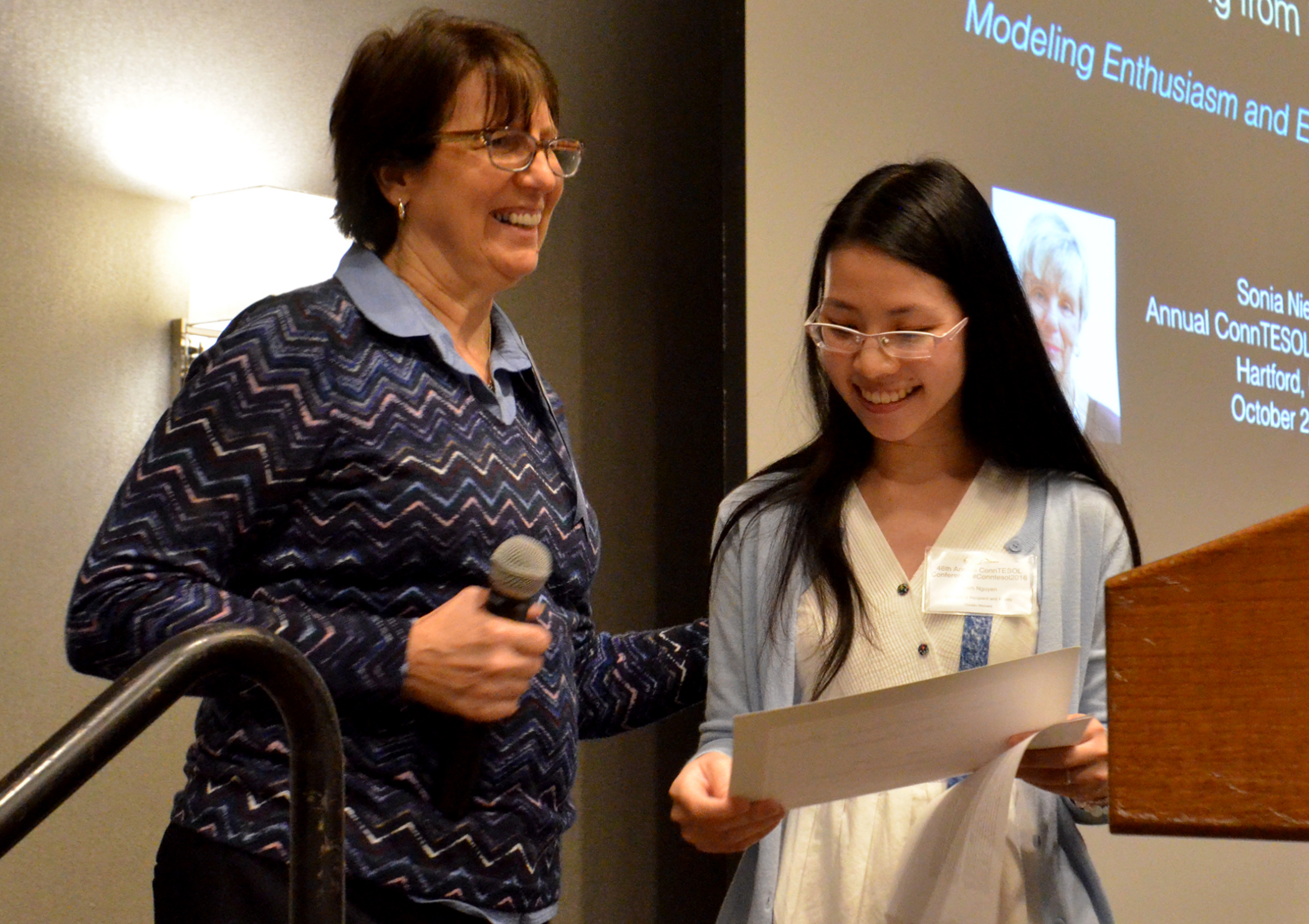 Glorianne teaches English learners at Sheehan High School in Wallingford where she is also the facilitator of the Bilingual/EL Department. An ESL teacher for more than 30 years, she has taught all levels in K-12 and in adult education. Glorianne has also taught ESL in Meriden and at Pratt & Whitney.
She became involved in ConnTESOL thirty years ago after attending a state workshop when she first started teaching. The presenter was 'recruiting' board members. So, considering herself a novice teacher, and the only ESL teacher in the district, she was hoping to connect with others in the field.
Glorianne attended the next board meeting and immediately got involved. She began helping out in the annual conference and have been involved ever since.
"Did you know in the early days, it was a two day event complete with Friday night dinner, dancing, and entertainment?" she asked. Her roles have varied from working on conference registration, liaison to publishers, membership secretary, and even president.
Glorianne says she has been proud to serve as the chair of the Scholarship Committee for the last 7 years. ConnTESOL board members wanted to recognize their students from the beginning. Sometimes they were showcased at the conferences, or their work was featured in the newsletter. Finally, after the efforts of many board members, scholarships were established. Glorianne notes "It's a privilege to introduce the winners at our annual conference".
Glorianne remarks "Because of my involvement in ConnTESOL, I've made many special friends over the years. I'm so lucky to be able to have a job I absolutely love."
ConnTESOL Conference 2016