Thank you for attending
the 50th Annual ConnTESOL Conference!
It was wonderful seeing so many of you in person or via Zoom. We've sent a survey to registrants for feedback – thank you in advance for taking the time to share your thoughts!
A special shout out and heart-felt THANK YOU to Dr. Voytek Wloch, Executive Director of Global Affairs and the English Language Institute at Sacred Heart University, for being such a gracious and generous host and conference sponsor.
Warm thanks, as well, to Dr. Miguel Cardona, U.S. Secretary of Education, for his pre-recorded greeting to ConnTESOL, and to Irene Parisi, Chief Academic Officer of the CT Department of Education, for her special in-person greeting and address.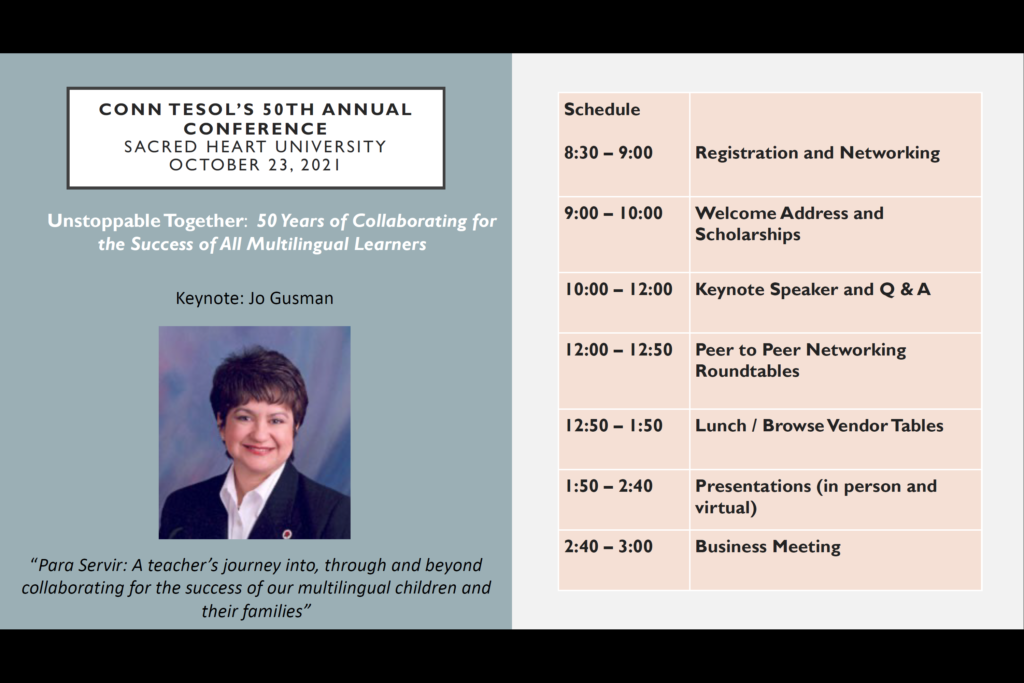 About the Keynote:
As Jo Gusman likes to say, "We're all in the same choir – The Advocates for Culturally and Linguistically Diverse Learners Choir." When we sing as a choir we come together as a group of individuals with our own unique talents and experiences, but we work as a team to create something bigger than ourselves – para servir – to be of service.
During this interactive keynote address, Jo Gusman will share the challenges, lessons learned, and celebrations she has experienced throughout her purpose-driven 45-year career that began as a bilingual instructional assistant, classroom teacher, biliteracy specialist, and later as a teacher educator, curriculum developer, and policy advisor.
Jo will share processes and strategies that she hopes will inspire, guide, support, and renew her fellow choir members as they continue their advocacy-focused, purpose driven life of service.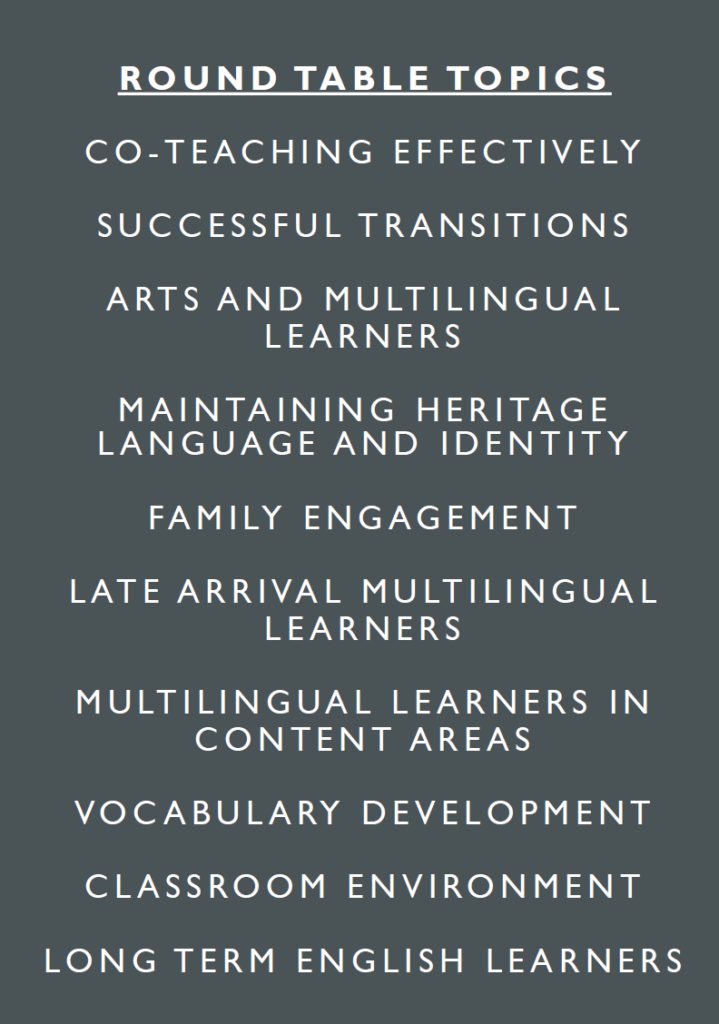 Afternoon Presentation:
Presenter: Dr. Matt Ciscel, professor in the Applied Linguistics and TESOL Program at Central Connecticut State University
"Strategies for Translanguaging: A workshop on how to balance target and previously known languages during instruction"
---
Links for virtual participants will be emailed to registrants on morning of conference.