Date/Time
Date(s) - 10/13/2018
All Day
Location
ConnTESOL
Categories No Categories
Save the Date! Our 2018 Annual Convention is scheduled for October 20 in Hartford and will feature Dr Michael Long as the keynote speaker!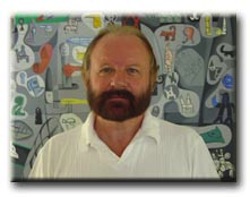 About Dr. Long:
Michael H. Long holds an LL.B. (Bachelor of Laws) from the University of Birmingham, a Post Graduate Certificate in English as a Foreign Language from the Institute of Education, University of London, an M.A. in Applied Linguistics from the University of Essex, and a Ph.D. in Applied Linguistics, specializing in Second Language Acquisition, from the University of California, Los Angeles. His first academic position was at the University of Pennsylvania, where he remained for two years before leaving for the University of Hawaii at Manoa. In 2003, he accepted a position at the University of Maryland, College Park, where he has remained as Professor of Second Language Acquisition ever since.
Long is well known for introducing the concept of focus on form, which entails bringing linguistic elements (vocabulary, grammatical structures, collocations, etc.) to students' attention within the larger context of a meaning-based lesson and in harmony with the learner's internal syllabus, in order to anticipate or correct problems in comprehension or production of the target language. Long contrasted this approach with focus on forms, which favors a focus on language as object, usually through use of a grammatical syllabus and PPP pedagogy. Based on findings from his Ph.D. dissertation, Long proposed the Interaction Hypothesis, a theory of second language acquisition which places importance on face-to-face interaction as a crucible for language development. He was also the inventor of Task-Based Language Teaching, an approach currently growing in popularity in many countries.
Long is the author of over 100 articles and book chapters. Recent publications include the Handbook of SLA, co-edited with Catherine Doughty (Blackwell, 2003), Second Language Needs Analysis (Cambridge, 2005), Problems in SLA (Lawrence Erlbaum, 2007), the Handbook of Language Teaching, co-edited with Catherine Doughty (Blackwell, 2009), Sensitive periods, language aptitude, and ultimate L2 attainment, co-edited with Gisela Granena (John Benjamins, 2013), and Second language acquisition and Task-Based Language Teaching (Wiley-Blackwell, 2015). In 2009, he was awarded a doctorate honoris causa by Stockholm University for his contributions to the field of SLA. In 2017, he received the first lifetime achievement award made by the International Association for Task-Based Language Teaching.